Remembering Dr. Julio Arboleda-Florez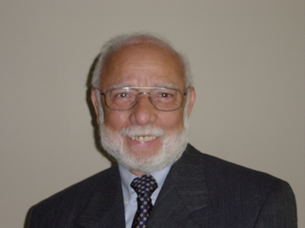 We are deeply saddened to inform our colleagues and the Queen's community about the passing of Dr. Julio Arboleda-Flórez on Monday, March 30 2020.  
Professor Arboleda-Flórez was a Prof. Emeritus and former Head of Psychiatry at Queen's. Born in Colombia, he completed his medical degree in Bogotá and further pursued his training in Psychiatry at the University of Ottawa, Forensic Psychiatry at the University of Toronto and in Epidemiology (PhD) at the University of Calgary.   
Dr. Arboleda-Flórez was an internationally known and well-respected scholar, having exerted distinguished senior roles and received various awards and recognitions from medical and scientific societies across the globe, including the Royal College of Physicians and Surgeons of Canada, the École Internationale de Langue et Civilization Françaises (Paris), the Canadian Psychiatric Association, the American Psychiatric Association, the World Psychiatric Association (WPA) just to name a few.  
He published extensively on mental health services, public mental health, mental health ethics, forensic psychiatry and psychiatric epidemiology.   
For those who were fortunate to know him personally, he was a warm, generous friend and colleague; fluent in many languages, he was known for his joie de vivre and for his appreciation of Opera and literature.  
We extend our condolences to his wife Heather, and his family and friends. More information on his Celebration of life will be made available in the near future.   
Claudio Soares
Professor and Head,
Department of Psychiatry