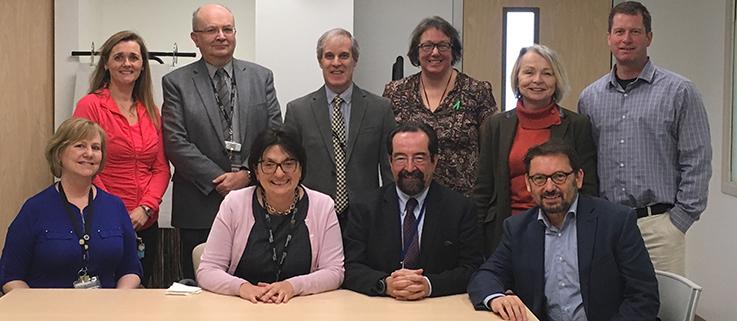 We are happy to provide you with a brief introduction to who we are and what to expect from Queen's Department of Psychiatry.
Here at Queen's we proudly cultivate an environment that facilitates strong, cohesive working relations between faculty, residents, and students. Faculty members at Queen's are widely known for their passion for teaching and for their commitment to the next generation - whether is through extensive, hands-on clinical experience, through innovative educational activities or through fostering groundbreaking research and critical thinking.
We are fortunate to leverage resources and professional talent across many disciplines in order to provide our trainees with a truly integrative experience and one simple goal:  to prepare courageous, innovative, compassionate professionals.
There is obviously much more to learn about our Program and we hope you will take the time to dig a bit deeper into it.  As a start, particularly for prospective residents, you may find the "Education" section quite informative -; take a look at what "current residents" have to say about their experience and the overall atmosphere here at Queen's.
The "Divisions" tab will give you a quick overview of the broad scope of our clinical and teaching activities.  Lastly, under the "Research"; tab, you will scratch the surface of some of the incredible work being developed at highly regarded, well-funded research programs. From predictive biomarkers in mood disorders to evaluation of high-risk youth groups for bipolar disorders, from the use of novel mobile health technologies in wellness promotion to the assessment of best practices for the management of Alzheimer's Disease and other dementias – just to name a few.
There is much more... Please do reach out for more information. We will be glad to give you a personalized tour and walk you through the Queen's experience.
Claudio N Soares MD, PhD, FRCPC, MBA
Professor and Head,
Department of Psychiatry
Queen's University School of Medicine