Psychiatry Postgraduate Program
The Residency Program develops academic and clinical psychiatrists with skills suited to contemporary best practice patterns based on evidence-based medicine. It provides training in an atmosphere of close working relationships amongst the residents and faculty. Two general hospitals and a provincial psychiatric hospital, situated in close proximity, form the institutional basis, which links the academic department at Queen's. These together with community outreach programs provide the residents with opportunity for the development of comprehensive assessment, diagnosis and management skills for the spectrum of psychiatric disorders.
For general inquiries please email our office or call us at 613-544-3400 ext 2507.
Dr. Eric Prost, program co-ordinator, receives 2020 ACPC Award for Excellence in Education. 
I am delighted to share the news that Dr. Eric Prost is the recipient of the 2020 ACPC Award for Excellence in Education.
The Association of Chairs of Psychiatry of Canada (ACPC) reviews nominations for this prestigious annual Award, along with nominations for Awards for Research and for Creative Professional Activity.
The Award for Excellence in Education is intended to recognize an individual for his/her significant and sustained contribution to education for at least three years, based on pre-determined criteria – ranging from direct involvement in educational activities to development of new strategies in education and leadership contributions. The selection committee for the 2020 CPC Awards included 13 Department Chairs/Heads across Canada.
Eric's Award is a true recognition of his commitment to excellence in Education and his invaluable contributions to Queen's and other Residency Programs across Canada. The committee members were particularly impressed by his innovative approach to CBME implementation and dissemination - including his videos!
Congratulations Eric!
Learn more about Psychiatry at Queen's University.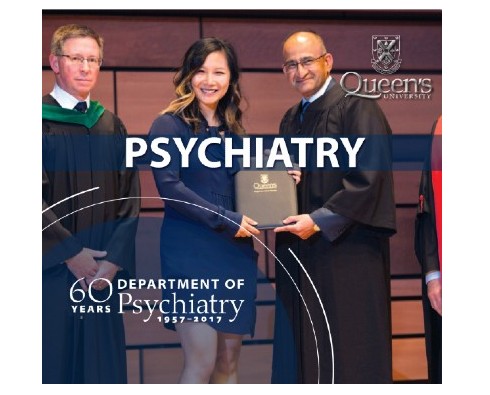 Psychiatry at Queen's University Brochure