Psychiatry Postgraduate Program
The Residency Program develops academic and clinical psychiatrists with skills suited to contemporary best practice patterns based on evidence-based medicine. It provides training in an atmosphere of close working relationships amongst the residents and faculty. Two general hospitals and a provincial psychiatric hospital, situated in close proximity, form the institutional basis, which links the academic department at Queen's. These together with community outreach programs provide the residents with opportunity for the development of comprehensive assessment, diagnosis and management skills for the spectrum of psychiatric disorders.
For general inquiries please email our office or call us at 613-544-4900 ext 53332.
Learn more about Psychiatry at Queen's University.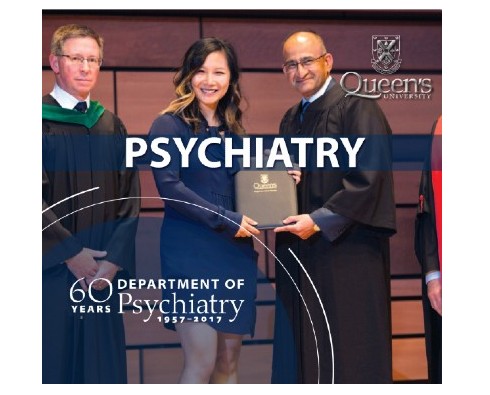 Psychiatry at Queen's University Brochure