Welcome to Dr. Jamey Adirim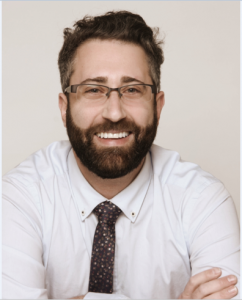 We are pleased to announce the appointment of Dr. Jamey Adirim to the Division of Adult Psychiatry, Department of Psychiatry, effective August 12, 2019.  Dr. Adirim completed his residency with our Department this year.
His office will be located at the Personality Disorders Service at LaSalle Mews.   He can be reached by email at jamey.adirim@queensu.ca or by contacting Courtney Masse at (613) 544-4900 ext. 35310.
Aside from Jamey's academic and clinical contributions as a Faculty member, we truly look forward to having him playing for our team – and not against us -  in the next soccer tournament!
I trust you will join me in wishing Jamey a smooth transition into his new role as a Faculty member in our Department!
Best regards,
Claudio Soares
Department Head