Dr. Pradeep Arya
FRCPsych (U.K.)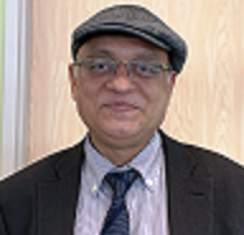 Position(s)
Contact Info
752 King St. W., Kingston, ON K7L 4X3
---
Dr Arya completed his medical graduation from Armed Forces Medical College in India following which he also completed a postgraduate qualification in medical management from All India Institute of Medical Sciences. He started his career in psychiatry in the well-known Institute of Psychiatry in London where he learnt research methodology. He trained in Psychiatry in the UK at St. Mary's and Charing Cross psychiatry training schemes. He has had training in almost all psychiatry subspecialties. He developed a special interest in organic psychiatry and neuropsychiatry.
He attained Membership of the Royal College of Psychiatrists in 2002 and completed higher Specialist training in General Adult Psychiatry, Psychiatry of Old Age and Liaison Psychiatry in 2007. Following completion of his training, he has been working as a substantive consultant in the National Health Service of UK over the years in Counties of Surrey and Berkshire. He was awarded Fellowship of the Royal College of Psychiatrists in 2017.
He takes pride in his work in setting up memory clinics and has played a major role in the memory services national accreditation program of the Royal College of Psychiatrists of the United Kingdom.
Dr. Arya sees teaching and training as the most enjoyable parts of his job at Queen's. He likes to do critical appraisal of research papers, review articles, bibliometric studies, evidence-based practice, and medical audits. He has a few publications on those lines.
His hobbies and interests include traveling, yoga and meditation, nature trails and environment. He is new to Canadian lifestyle and he loves it