Dr. Richard Millson
MD, DTM&H, FRCPC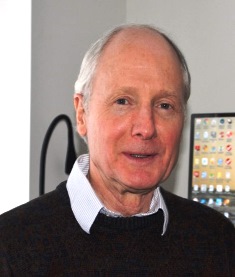 Position(s)
Adjunct Associate Professor
Contact Info
752 King St. W., Kingston, ON K7L 4X3
---
Dr. Millson graduated in medicine from Queen's University in 1976. He obtained a diploma in tropical medicine and hygiene from the London School of Hygiene and Tropical Medicine in 1978. He received his FRCPC in psychiatry in 1981. He practised at St. Boniface Hospital in Winnipeg from 1981 to 1987. He practised at Riverview Hospital in Port Coquitlam, BC from 1987 to 1997. At Riverview Hospital he was acting medical director from 1988 to 1989 and Director of the Acute Assessment and Treatment Program from 1987 to 1997. He was also president of the Western Canada District Branch of the American Psychiatric Association from April 1993 to May 1994. He was a clinical associate professor at UBC.
In 1997 he moved to Kingston where he works on two inpatient wards at Providence Care Hospital. He specializes in the treatment of refractory psychosis. He was also the Clerkship Coordinator for psychiatry at Queen's and shared the role of psychiatry Undergraduate Education program director.
His research interests include self-induced water intoxication and psychopharmacology. He has published seven peer-reviewed articles including three original research articles in the American Journal of Psychiatry, nine case reports including four in the American Journal of Psychiatry and six letters to the editor.