Dr. John Leverette
MD, FRCPC Founder Child Adolesc. Psychiatry, DFCPA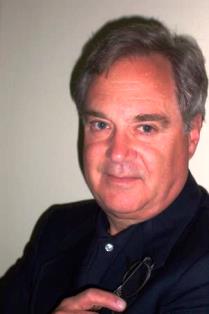 ---
Dr. Leverette is Professor Emeritus and a member of the Division of Child and Youth Mental Health in the Department of Psychiatry, Queen's University.  Since 2002, he has been actively involved in academic hospital administration and retired in 2018 as the Vice President, Medical and Academic Programs of Providence Care, the academic regional provider of aging, mental health and rehabilitative care for Kingston and Southeastern Ontario and the Queen's University School of Medicine. During this career period he served consecutively as the Director, Medical Affairs of the Kingston General Hospital and the Hotel Dieu Hospital, the acute inpatient and ambulatory care, teaching and research hospitals for the above–noted region and university and during  2014 was also appointed Interim Chief of Medical and Academic Affairs/Chief of Staff for the Hotel Dieu. He is currently active with Royal College of Physicians and Surgeons of Canada (RCPSC) as a member of the Specialty Standards Review Committee and a member of the Specialty Committee in Child and Adolescent Psychiatry Competency by Design Development Group. Locally he serves as a member of the Board of Directors of the University Hospitals Kingston Foundation and the Board of Directors of Youth Diversion.    
Dr. Leverette is an inaugural Distinguished Fellow and Life Member of the Canadian Psychiatric Association (CPA), has twice served as a member of its Board of Directors and chaired its Standing Committee on Education and Council of Academies.  He is a Life Member and Past-President of the Canadian Academy of Child and Adolescent Psychiatry and was recognized as an Honorary Member of The American Academy of Child and Adolescent Psychiatry (2004-06).  He has served as a member of the Executive of the Forensic Section of the World Psychiatric Association and Chair of its Child and Adolescent Forensic Psychiatry Interest Group.  He is a Life Member and a Past-President of the Ontario Psychiatric Association previously completing two elected terms on its Council and as its Treasurer.  He was a Member of the Executive Committee, Section on Psychiatry of the Ontario Medical Association from 1988 to 1992.
He served as the inaugural Chair of the RCPSC Specialty Committee in Child and Adolescent Psychiatry and was awarded a RCPSC Founder's designation in that specialty. He completed over 10 years as the CPA National Specialty Society Observer to the RCPSC Specialty Committee in Psychiatry, has been a member of its Board of Examiners and returned to membership there from 2011 to 2016 representing the subspecialty of Child and Adolescent Psychiatry. His work from 2002 to 2007 as Co-chair of the CPA Working Group on a National Strategy for Postgraduate Education in Psychiatry provided leadership in the development of the core competencies for the general psychiatrist, embodied in Royal College training documents effective July 2009, and the pursuit of sub-specialty recognition in Psychiatry announced for Child and Adolescent, Geriatric and Forensic Psychiatry in September 2009. In 2017 reflecting his interests in medical education, Royal College International, promoting and delivering programs and services on behalf of the RCPSC, appointed him as a faculty member providing on-site expert program consultation to the Department of Psychiatry, Iman Abdulrahman Bin Faisal University, Kingdom of Saudi Arabia seeking international accreditation from the RCPSC.
Dr. Leverette's work has appeared in over 40 peer-reviewed publications including book chapters, journal articles, abstracts and conference proceedings.  He has given over 70 courses, workshops and presentations in provincial, national and international meetings. He has participated in 12 funded research projects and in other unfunded research.  He has served on national and provincial granting agencies, committees and editorial boards. He is a co–editor of and a contributing author to a CPA sponsored book entitled "Approaches to Postgraduate Education in Psychiatry in Canada" published in August 2009.   
His interests include postgraduate medical education research, enhancing resident competence in self-directed learning, the teaching of community/rural child psychiatry, collaboration in shared mental health care models with family physicians, cognitive marital therapy, forensic child psychiatry, the organized psychiatry/government interface and medical administration.