Dr. Rafael C. R. Freire
MD, PhD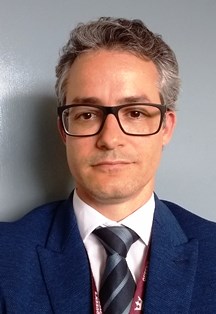 Position(s)
Contact Info
166 Brock St., Kingston, ON K7L 5G2
CPSO # 117650
---
I graduated at the Medical School of Universidade Federal do Rio de Janeiro (UFRJ) (Federal University of Rio de Janeiro) in 2002, in Rio de Janeiro, Brazil. I completed my medical residency in psychiatry in Instituto de Psiquiatria (IPUB) (Institute of Psychiatry) of UFRJ in 2006. In 2008 I completed my master in psychiatry in IPUB-UFRJ with a dissertation on panic disorder. My research doctorate (from 2008 to 2012) was also in IPUB-UFRJ, with a period of research training (sandwich doctorate) in the Villa San Benedetto Hospital (Italy). I was a researcher at the National Science and Technology Institute for Translational Medicine (INCT-TM) (Brazil) for 5 years (2008-2013). I had an one-year post-doctoral research fellowship in IPUB-UFRJ after finishing my PhD. I became a professor at the Department of Psychiatry of the Medical School of UFRJ in 2013. I joined the Department of Psychiatry at Queen's University as associate professor in April, 2019. I am also a member of the Centre for Neuroscience Studies (CNS) at Queen's University.
I am an associated editor of Brazilian Journal of Psychiatry and Frontiers in Psychiatry. I am also an editorial board member of Clinical Practice & Epidemiology in Mental Health and Jornal Brasileiro de Psiquiatria.
I have experience in clinical practice, research and teaching in the field of psychiatry. My clinical practice is focused in adult psychiatry, consultation-liaison psychiatry, mood and anxiety disorders. Most of my research and publications are on panic disorder, other anxiety disorders and mood disorders.
Profiles:
ResearchGate:  https://www.researchgate.net/profile/Rafael_Freire
ResearcherID:  http://www.researcherid.com/rid/F-6757-2012
Publons: https://publons.com/a/1362825
Orcid: https://orcid.org/0000-0003-3875-4601