Podcast - Psychiatry with an Accent - Episode 2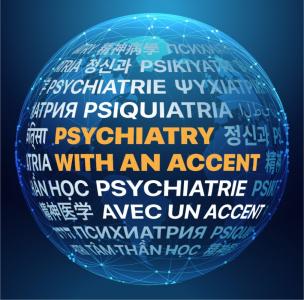 Coronavirus, social distancing and mental health
So everyone is talking about coronavirus. We are too! On the second episode of our podcast Psychiatry with an Accent, we discuss how the Covid-19 crisis impact mental health.
Psychiatrists Elisa Brietzke, Nazanin Alavi, Mohammed Al-Alawi, and Claudio Soares talked about how to keep your mental health during periods of social distancing, how does this situation impact patients that already face a psychiatric disorder and how does it feel for doctors and other health professionals to be trained and to work during the pandemics. They also commented how different countries have been facing Covid-19 and what to expect from the future.
Psychiatry with an Accent is the new podcast of the Department of Psychiatry at Queen's University. We want to highlight the diversity of our team and establish communication beyond our walls, contributing to society's understanding of mental health.
You can listen to the second episode here: https://blubrry.com/psychiatry_with_an_accent/58739834/coronavirus-social-distancing-and-mental-health/
Also available on Apple, Android and Deezer