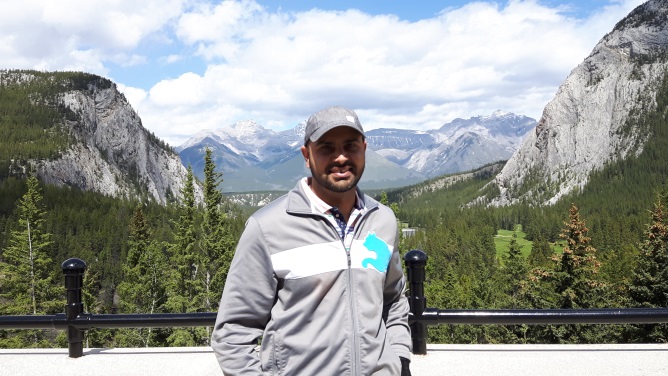 ---
Education background: I obtained my undergraduate degree in Bachelors of Biology and Psychology (double major) from the UNBSJ in New Brunswick. I completed medical school and received my MD at Ottawa Medical School. I completed my family medicine residency at Queen's University. Afterwards, I practiced as a GP in with the Canadian Forces for 5 years before returning to specialization in psychiatry.
Hometown: I was born and raised in India and came to Saint John, NB, Canada in 1998.
Research/Academic interests: I am interested in General Psychiatry at this point and I am looking to work with special populations (Addictions/Canadian Forces) alongside working in an inpatient environment.
Hobbies/Personal interests: I enjoy spending time with my family, friends and watching movies. I enjoy going to cultural events. I enjoy travelling and physical fitness.
What would you like to tell prospective applicants to this program? Queen's has a great program; the collegiality between residents and staff is very respectable. There are many opportunities to work closely with faculty. Kingston is a great town to live in.
What is your favourite sound? Indian music
If you could be any animal in the world, what animal would you be and why? A tiger. In India, it symbolizes loyalty and courage, which describes me.
What is your greatest accomplishment? Coming to Canada and having the opportunity to serve my country and its citizens. I am also proud father of two children.