Dr. Nasreen Roberts
MBBS, MRCPsych (UK), FRCPC, MSc (Epid)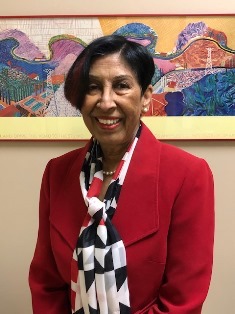 Position(s)
Contact Info
166 Brock St., Kingston, ON K7L 5G2
---
Dr. Roberts is, a child and adolescent psychiatrist, she completed her psychiatric training in London, UK. Dr. Roberts is a full professor at Queen's University and has been here since 2000. She has been the PGE Director for the Department of Psychiatry, Chair of Child and Adolescent Psychiatry and Director of Inpatient Service.
Her main area of interest is Child and Adolescent Emergency Psychiatry. Dr. Roberts initiated and developed the Child and Adolescent Mental Health Urgent Consult Clinic (CAMHUCC). This clinic has been the recipient of B'nai Brith award, Rexall Foundation grant for Telepsychiatry.
Dr. Roberts has collaborated with Community Mental Health Agencies and school boards, to implement a threat assessment protocol. She also provides Telepsychiatry consults to Emergency Departments in the James Bay coastal communities. Dr. Roberts is actively involved in clinical research on Urgent consults and has published on this subject in peer reviewed journals.
Dr. Roberts has been the recipient of multiple awards including Academy of Child and Adolescent Psychiatry Education award, Queen's University Health Sciences award for Excellence in Teaching, Residents award, Medical staff Association Outstanding Clinician Award and Limestone district school board's outstanding service award.