Dr. Fabiano Gomes
MD, PhD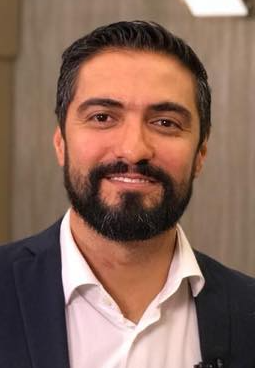 Position(s)
Contact Info
752 King St. W., Kingston, ON K7L 4X3
CPSO # 120374
---
Dr. Gomes completed his medical education at Universidade de Brasília in Brazil in 2004 and then moved to Porto Alegre, Brazil to pursue his postgraduate education. After completing the psychiatry residency at Universidade Federal do Rio Grande do Sul in 2008, he completed a master's degree (2008) and a PhD (2012) in Psychiatry at the same institution.
He has worked as staff psychiatrist of the Brazilian Parliament and was head of the Mood Disorders Clinic at the University Hospital from Universidade de Brasilia in Brazil before joining the faculty at Queen's University in 2020 as an assistant professor. His clinical work focuses on the assessment and treatment of severe mental illness, particularly treatment-resistant mood disorders and their relationships with general medical and metabolic diseases.
Teaching and Education:
Dr. Gomes has taught both undergraduate medical students and postgraduate residents in general adult psychiatry in Brazil.
Scholarly activities:
Dr. Gomes served in the Board of Directors of the Brazilian Association for Bipolar Disorders and is an active member of the International Society of Bipolar Disorders, where he has served in several committees and task forces. In addition to his role as Associate Editor for Trends in Psychiatry and Psychotherapy, he is a scientific reviewer for a number of other international journals, has published papers, book chapters and a book (Medical Comorbidity in Psychiatry – available in Portuguese), and has been an invited speaker at conferences.
Main areas of research interest:
Severe mental illness, treatment-resistant mood disorders, medical comorbidity.